Atherton Vet
Tableland Veterinary Service
Meet our Expert Team of Veterinarians at our clinic in Atherton
We are Tableland Veterinary Service, offering equine, bovine, and small animal care in and around Atherton.
You have enough on your plate. Let us take care of the things that matter to you – including the health of your animals and pets.
Contact us today to get a head start in your animals' optimal wellbeing. We are located in Atherton, QLD.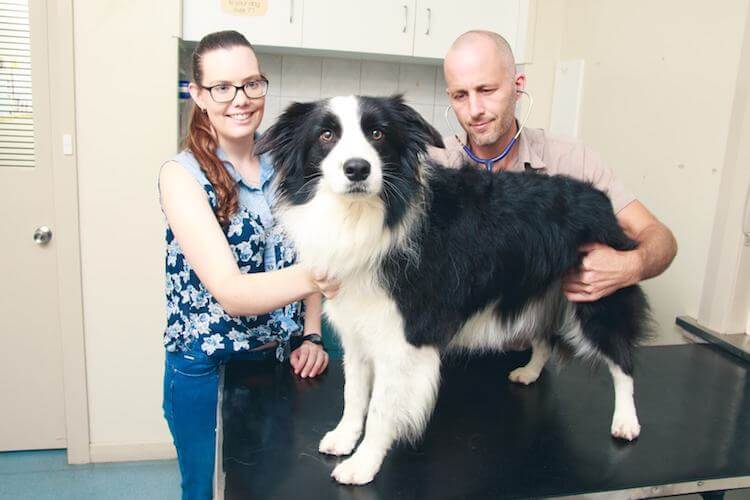 Phone Number
Phone: (07) 4095 7400
Fax: (07) 4091 2740
---
Address:
1 Tolga Road
Atherton, QLD 4883
---
Opening Hours:
Mon – Fri: 8am – 5pm
Sat: 8:30am – 11am
---
After-hours Support:
We offer after-hours vet care for small and large animals. Please call our practice phone number outside of business hours and select Emergency.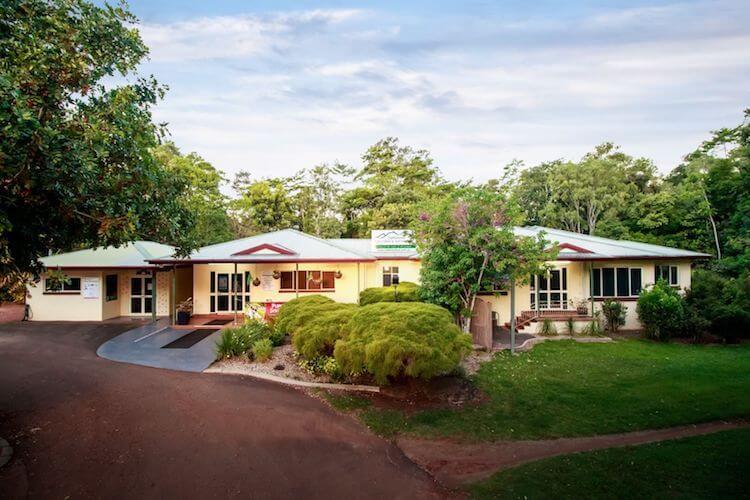 At our Atherton clinic, our focus is to provide a friendly and complete companion animal veterinary service. We focus on your needs and the needs of your pet.
Our friendly reception staff will welcome you and your pet as family, and give the right advice, whether it is to make an appointment with a veterinarian or veterinary nurse, purchase medication or to simply to get advice about your pet's health.
Services include vaccination, dental care, tick and worm control, health and weight management, sick animal diagnostics, treatment and care, de-sexing, complex orthopedic and soft tissue surgery,
We collaborate with and support Paris Dog Grooming, in the building beside the clinic.
Call us today to book an appointment!
"Great team. With all the latest gear. They have other vets from other clinics send them the specialist cases due to their highly capable people."
"My dog Missy and Pepsi the cat have been going here for sometime great staff very friendly as they are willing to help you with all your pet needs 💗"
"Tableland Vets have looked after my pets for 25 years and they have always provided great service and advice whenever I have needed them."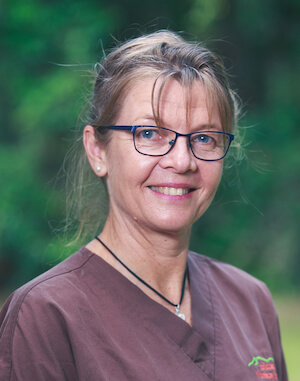 Dr Kay Eccleshare
Veterinarian (Surgeon)
Bio
Kay graduated from the University of Queensland in 1986. She worked as a mixed practitioner for many years but her early passion for surgery has now become her main focus.  She has over 30 years of experience and extra training in orthopaedic and soft tissue surgery. She has spent much of the last 8 years lecturing and teaching surgical skills at James Cook University in Townsville. Kay works part time for TVS, performing more complex surgery for TVS as well as for other referring veterinary practices. She enjoys mentoring younger veterinarians, nurses and visiting students. In her non-work time she enjoys living off the grid on a property with her husband, 3 cats and cattle and enjoys mountain biking and staying fit enough to try and out run Frank and Tamara in triathlons and mountain bike races.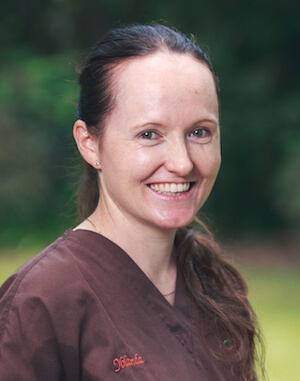 Dr Yolanda Angel
Veterinarian
Bio
Yolanda Graduated from Murdoch University in 2006 and started at Tableland Veterinary Service in early 2007. She has special interests in ultrasound and small animal surgery and has worked extensively with Kay Eccleshare and Justine Campbell in Atherton. She works part time so that she can look after her three small children, her husband, two horses, chooks, cats and dogs!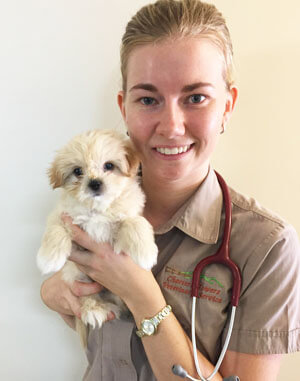 Dr Yvette Jarmen
Veterinarian
Bio
Yvette, also known as Evie, is a local Tablelands girl. She graduated from James Cook University in Townsville in 2016. She has been a member of the team at Tableland Veterinary Service since graduation, working for the first two years at our Charters Towers clinic as a mixed practice veterinarian.
Between working in our Atherton and Edmonton clinics she has maintained a keen interest in small animal surgery and medicine, but it is not odd to find her out of the clinic attending horses.
Away from work Evie enjoys spending time with her fiancé, dogs, cat, bird, chooks and being outside in the garden.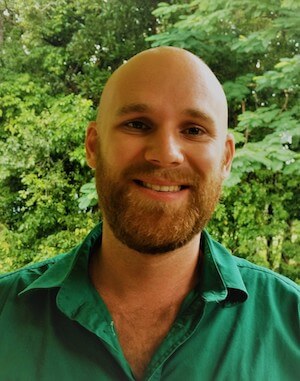 Dr Wade Smorfitt
Veterinarian
Bio
Wade comes from, and is happy to return to North Queensland, growing up in Cairns and Townsville, going to school in Cairns. He took a gap year following grade twelve, then studied Veterinary Science at
James Cook University, graduating in 2013. He then lived in Britain for two years, working in mixed
veterinary practices in England and travelling in Europe. Wade is passionate about maintaining high
standards of veterinary care and client communication. He enjoys the outdoors, hiking, camping and
gardening.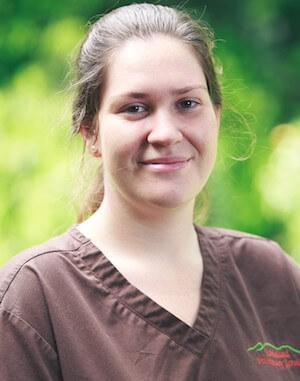 Sophie Carter
Veterinary Nurse
Bio
Sofie grew up on a farm in Proston, in Queensland's South Burnet, went to school in Dalby. Sofie then started work as a Veterinary Nurse in a veterinary practice in Kingaroy. She started work with TVS in 2017, in the Atherton Clinic, where she loves the interaction with the clients, staff and the animals. Her passions include working as a Veterinary Nurse, cattle, having time with Ruby, her faithful poodle, as well as the outdoors and swimming.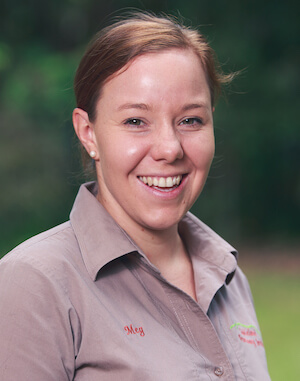 Meg Turner
Practice Manager, Veterinary Nurse
Bio
Meg grew up on the Sunshine Coast Queensland and attended Siena Catholic College. She then worked on a warm-blood horse stud, before working as a veterinary nurse at the Noosa District Animal Hospital, where she worked for 12 years, and was instrumental in opening the Maroochydore Veterinary Hospital. Meg moved to the Tablelands in January 2017 and manages the Atherton Small Animal Hospital, as well as oversees the social media aspect of marketing. Meg loves working with all animals, and is passionate about horse riding and her golden retriever Oliver Brown.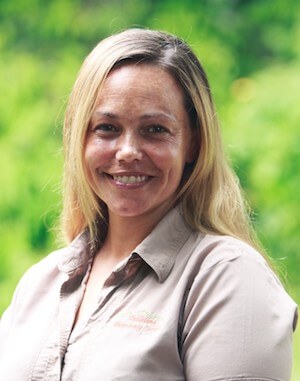 Lana Ruediger
Veterinary Nurse, Receptionist
Bio
Lana grew up on a sheep and cattle property in the Barossa Valley, South Australia. When she left school, she worked on the family farm, before coming to the Atherton Tablelands in 2,000. She then worked in a plant nursery in Atherton and began working for TVS in 2004, as veterinary nurse and receptionist. Lana enjoys family time, motor bikes, hunting, fishing and camping, and her bubbly personality makes her popular with clients and keeps all the staff happy and laughing.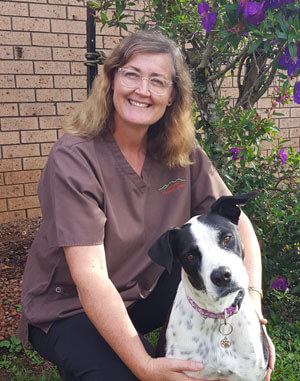 Monika Wilkinson
Veterinary Nurse
Bio
Monika grew up in the Lockyer Valley,SE Qld on a small hobby farm. After finishing grade 12 she went to the University of Queensland campus at Gatton to complete an Associate Diploma in farm management specialising in Apiculture (bee keeping). This lead Monika to work as a bee keeper and Queen bee rearer for 6 years which saw her travel as far as Quilpie to care for hives there.
Marriage, 3 children and work commitments led to travels as far south as Griffith and Tasmania. However she finally settled in Yeppoon Qld where she worked in a plant nursery. However for the last 7 years Monika worked as a veterinary nurse and veterinary receptionist in Yeppoon where she had the responsibility of running the surgery and puppy pre-school classes while she completed her certificate IV in veterinary nursing.
Over the years Monika has had dogs, pet rats, guinea pigs, chickens, tropical fish, lizards and cared for various injured wildlife.
Becoming "empty nesters' left to a life style choice of relocating to the beautiful Tablelands where she enjoys walking her dog, gardening, baking, bushwalking and looking after her bee hive.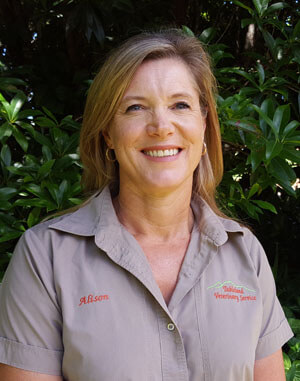 Alison Tromph
Receptionist
Bio
Alison grew up in Melbourne & after leaving school, worked in the legal industry before moving with her husband & family to Cairns in 2001. Having owned a farm on the Atherton Tablelands since 2004, she & her husband decided to make a "tree change" a couple of years ago to their farm on Lake Tinaroo after their youngest daughter finished school.
A mother to 3 daughters(one of whom is a veterinarian), all now living in Victoria, Alison fills her time helping her husband on the farm breeding stud Shorthorn cattle. When time permits, she also enjoys water skiing, reading and interior design.
Alison started at TVS in 2018 and enjoys the varied role of a receptionist, interacting with clients and staff.
Address
1 Tolga Road
Atherton
QLD 4883