North Queensland Vet
Tableland Veterinary Service
Meet our Expert Team of Veterinarians in Edmonton near Cairns, caring for horses, cattle, and small animals.
We are Tableland Veterinary Service, offering care for small animals, horses, and cows in and around North Queensland.
You have enough on your plate. Let us take care of the things that matter to you – including the health of your animals and pets.
Contact us today to get a head start in your animals' optimal wellbeing. We are located in Edmonton, adjacent to Cairns, North Queensland.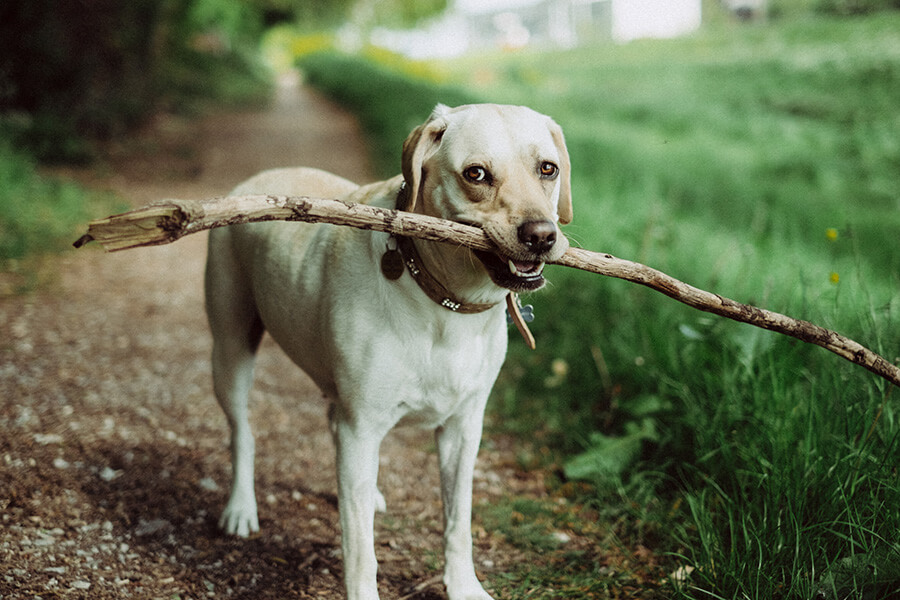 Phone Number
---
Address:
47-49 Bruce Hwy
Edmonton, QLD 4869
---
Opening Hours:
Mon – Fri: 8:30am – 5pm
Sat: 8:30am – 12:30pm
---
After-hours Support:
We offer after-hours vet care for small and large animals. Please call our practice phone number outside of business hours and select Emergency.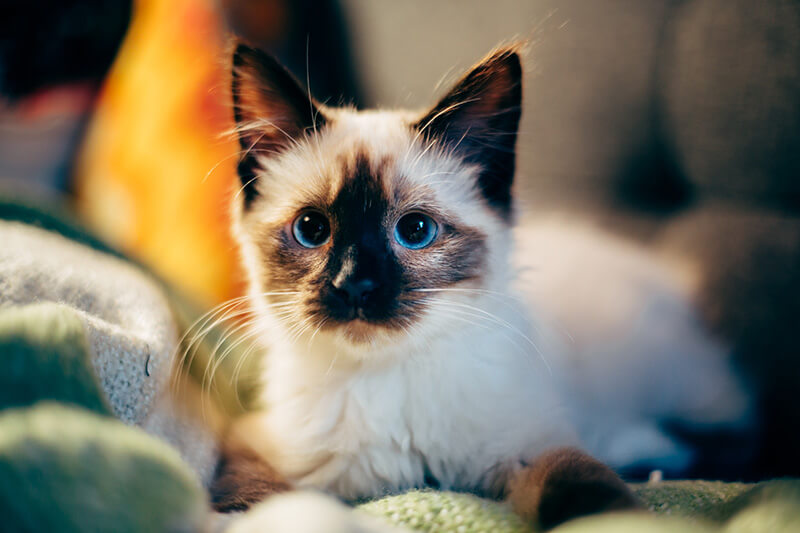 Tableland Veterinary Service has been driving down to Cairns, Edmonton, Gordonvale and other areas on the coast for many years.
In 2012, a local veterinarian, Stephanie Williams was looking to return home to Gordonvale and it was a great opportunity to have a local person providing veterinary care to horses in the Cairns area.
North Queensland Veterinary Service, in association with North Queensland Equine Clinic, is the only equine-only practice operating in the Cairns area and provides care to all equine clients and includes reproductive services, radiology, dentistry, lameness examinations and has the support of the highly trained equine veterinarians at Tableland Veterinary Service and access to the registered equine hospital and surgery at Malanda.
North Queensland Veterinary Service is the only vet clinic in the Cairns region that offers top notch service to equine, bovine, and small animal patients.
There are different pets that suit every sort of lifestyle. Small animals may include dogs, cats, birds, fish, reptiles, amphibians, and even insects. If you have a dog, cat, bird, rabbit, or other unique little friend, we'd love to meet them. We also provide excellent quality care for your horses and cows, with years of experience backing us. 
Start your path to better small animal care by booking in for a vet consultation at (07) 4056 4600. We look forward to meeting you!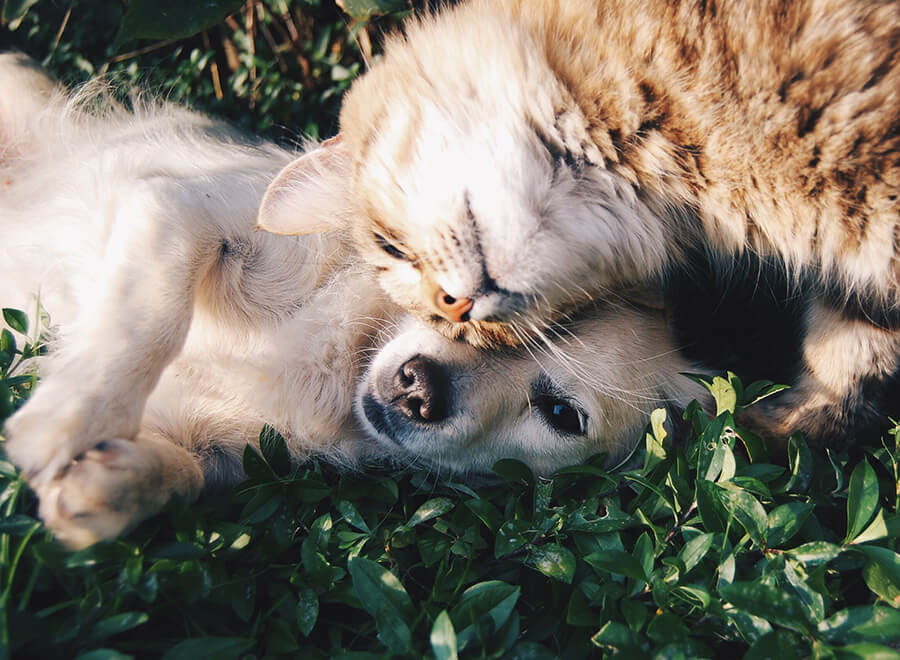 Call us today to book an appointment!
"Steph I can't thank you enough for all you did for our Bobby today after he jumped a fence and injured himself. You went above and beyond. Thank you just doesn't seem enough."
"I've said it to Steph and I'll say it to the world. If I could have any equine vet in the world, I would choose Steph a thousand times over. Thank you for everything you've done, we are so lucky to have you."
"I can't thankyou Steph enough for what she has done last week with Wrangler, Cherry, Tina and Apollo.
She was there when we needed her without fail.

Even if she just went home and we called her again she would be straight out.
Thanks Steph for been a great vet and for been there to the end and letting us cry on your shoulder.
And checking to see how the other 5 horses are going.

Love you work Steph."
"Huge shout out to Steph thank you so much for helping us sort Apples foot! And thanks to Maddie for fitting us in the schedule, week after week!"
"Couldn't ask for a better vet in Steph, one of a kind, who is always there when needed. Thanks for everything you and your staff do for my horses, dogs and cats"
Expert Vets proudly servicing these areas and beyond!
Edmonton
Bentley Park
Gordonvale 
Little Mulgrave
Mount Peter
Mount Sheridan
White Rock 
Meet the North Queensland Veterinary Service team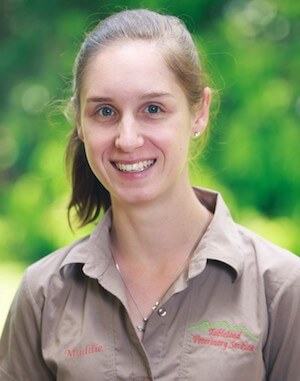 Bio
Maddie, form a Navy family, grew up in Perth, Canberra, Vanuatu and Rockhampton, went to school in Gladstone, and University in Townsville, where she studied Chemical Engineering and Environmental Science. Maddie then lived and worked in Cairns, before starting to work for TVS, as Receptionist / Veterinary Nurse in our Gordonvale and Atherton Clinics in 2017. Maddie is passionate about horses and her border collie dog.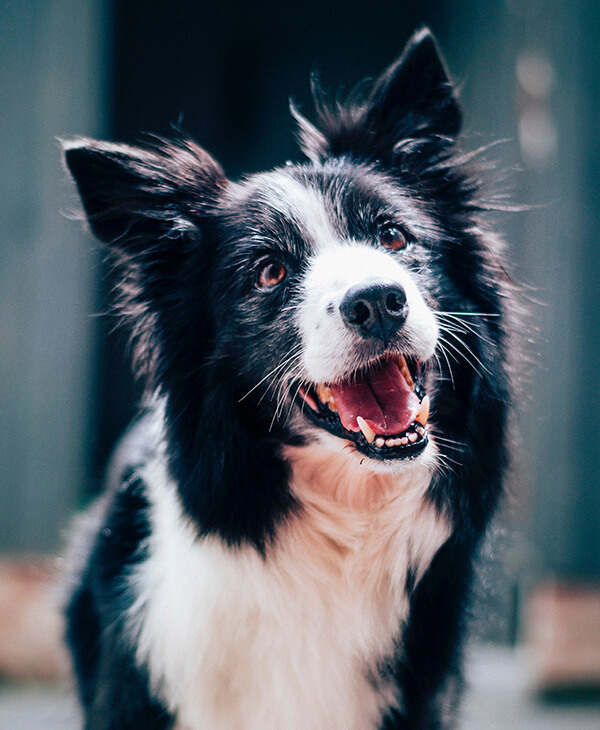 Sarah Catt
Vet Nurse & Reception
Bio
Sarah grew up on a small Hobbie Farm on the North side of Cairns and has always had a passion for animals.
Once finishing school, Sarah headed overseas, where she lived and worked for many years, gaining valuable knowledge as a Groom for an International Eventing Stable. After returning to Australia many years later, she continued to follow her passion, working with the RSPCA in Brisbane, before returning home to Cairns where she now works with North Queensland Veterinary Service.
Sarah is happiest when surrounded by animals and has a menagerie of pets at home.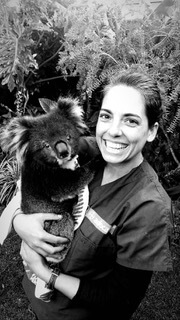 Dr Meagan Wheeless
Veterinarian
Bio
Meagan is from Texas, and loves to work with all species of animals. She earned her Doctor of Veterinary Medicine degree from Texas A&M University; preceded by a Bachelor's Degrees in Psychology and Science, and Master's Degree in Rehabilitation Counseling, all from the University of Texas, Austin.
Meagan is an 8th generation Texan, born and raised in Austin. In April 2017 Meagan and her entire family moved to Australia. People thought they were crazy for bringing the whole crew but they couldn't imagine making a home here without each of them, including: fellow native Texan husband- Chance 4 dogs- Cali, Canan, Lola and Lily, and their big ginger cat Mason. Together the 7 of them have lived and travelled all over Australia from NSW, VIC, SA and now QLD.
Previously Meagan worked for 6 years as a rehabilitative counsellor and psychotherapist for military veterans who were transitioning back into the civilian workforce. She took special interest in incorporating service dogs and equine assisted psychotherapy programs in both individual and family therapy sessions. Meagan facilitated retreats where clients participated in ground-based work with horses to discover solutions to their individual and interpersonal struggles.
She saw the tremendous impact that animals make in people's lives and wanted to make a difference for animals in return, so she shifted her focus to veterinary medicine.
Meagan has a strong passion for surgery, dentistry, travel and international animal welfare. She has done externships and volunteer work for large and small animals all over the world including the Galapagos Islands, Nicaragua, Peru, South Africa, USA, Australia, and New Zealand. She has really been enjoying treating and learning more about native Australian wildlife.
She loves to spend her spare time outdoors with her husband and dogs, particularly trail riding, hiking, paddling, and swimming. She also loves photography and creating works of art out of refurbished material.
Meagan really looks forward to getting meeting "Y'all" (as she says)! She is sure to greet you will her big smile and passionate personality. We are super excited to have her as a part of our team.